The world badminton show closes its doors at Gallur
The closing day of the Madrid Spain Masters began with a very even start in the Spanish capital.
The first win of the morning gave Europe the joy of the day. After 47 minutes of thrilling action, the Danes Alexandra Boje and Mathias Christiansen took the gold by a tight score of 22-20 and 21-18.
After the mixed doubles, the women's doubles came into action. It took an hour to decide the match between the two Chinese pairs, with the result of victory for the one formed by Liu and Tan by 21-8 16-21 21-18.
The third match was a Japanese derby that made Nishimoto and Tsuneyama fight. A nice match with very hard-fought and beautiful rallies that ended up on the side of the number one seed of the tournament, Nishimoto. An hour and a quarter of a match that enraptured all the RTVE Play spectators and those present at the Gallur Sports Centre, which had a occupancy of more than 60%.
Then it was the time of the most awaited moment for the fans, the women's singles. The stands were dressed in the colours of India and Indonesia, the protagonist countries of the match. There were high expectations abput this match, which was quickly resolved with a Shindu that did not look like the one from days before. Gregoria Mariska Tunjur took the trophy with a resounding 21-8 21-8.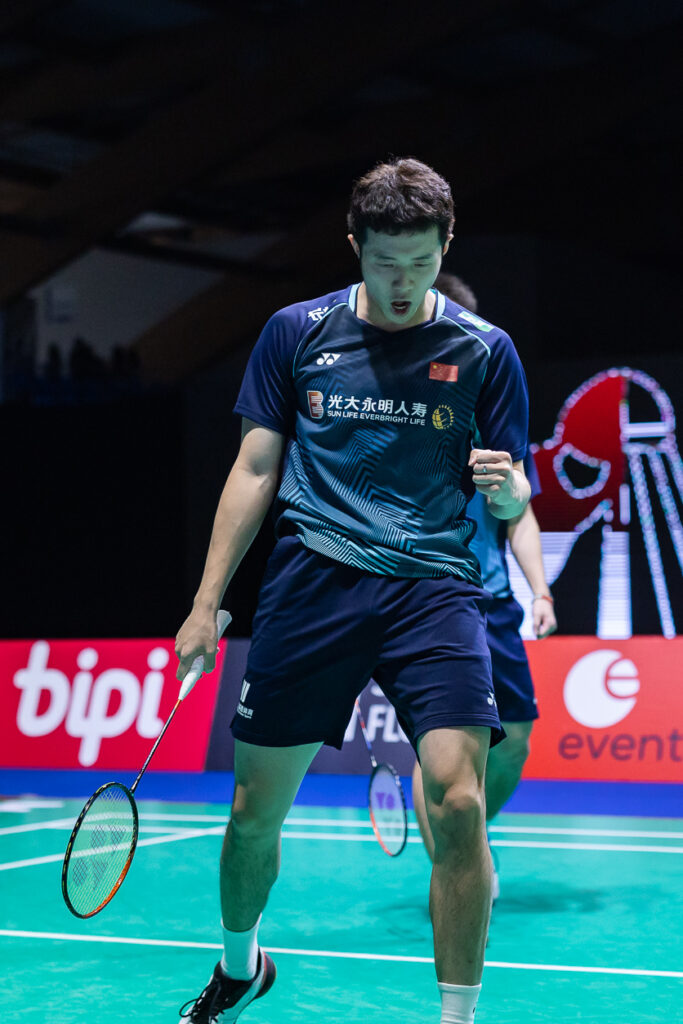 To finish off, and continuing with overwhelming results it was the time of the men's doubles. The Chinese pair swept aside the Chinese Taipei players in just about half an hour. A lesson of technique and tactics to which Lee and Lee could do little. He and Zhou climbed to the top of the podium at the Gallur with a score of 21-5 and 21-12.
It was a splendid day to close this week in the world badminton capital. The Madrid Spain Masters says goodbye until next year, the second of the four editions signed by the BWF and the Madrid City Council.
We look forward to seeing you next year, with more badminton and the best rackets on the planet. Keep an eye on us.