The quarter-finals arrive at the Madrid Spain Masters
A decisive day begins at the Gallur Sports Centre. The draw is becoming clearer, and with it the unknowns about who will be the candidates to climb to the top of the podium.
Yesterday left Carolina Marin's fans eager to see her on the court. She will face the Japanese Natsuki Nidaira in the final round of the day today.
Some of the most important clashes will the one between Mezaki-Nishida (Japan) and Su-Ye (Chinese Taipei) in the men's doubles and the high-voltage men's singles between Anders Antonsen (Denmark) and Koki Watanabe (Japan).
Competition schedule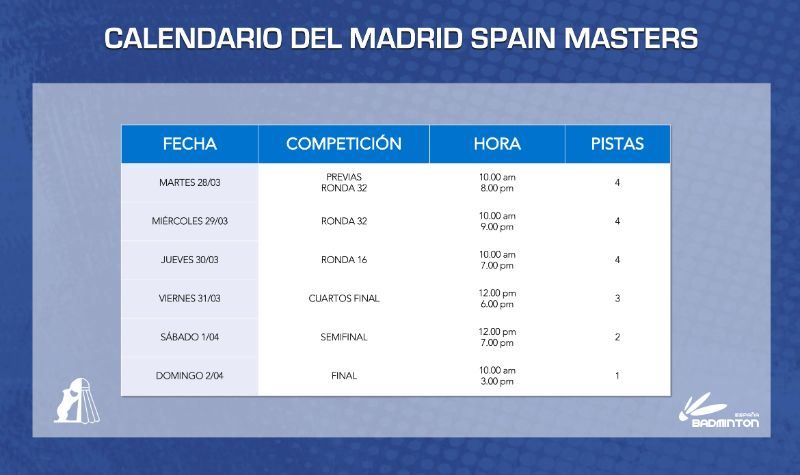 Friday is the last day to watch the tournament without buying a ticket. It is the quarter finals day and they will be played from 12:00h until 18:00h.
The weekend will bring us the semifinals, which will be played on Saturday from 12:00h to 19:00h. Sunday will be reserved for the finals, which will be held from 10:00h to 15:00h.