The future of Spanish badminton visits Gallur
The Madrid Badminton Federation wanted to reward the most outstanding local rackets and to do so, they have seized the Madrid Spain Masters. This is an incomparable setting for the young athletes to feel a little closer to their idols.
The winners of the badminton municipal games were able to try out the Gallur courts for a few minutes in which they practised different routines and played matches. A privilege they had to earn from the 458 sportsmen and women participating in the 43rd edition of the municipal games.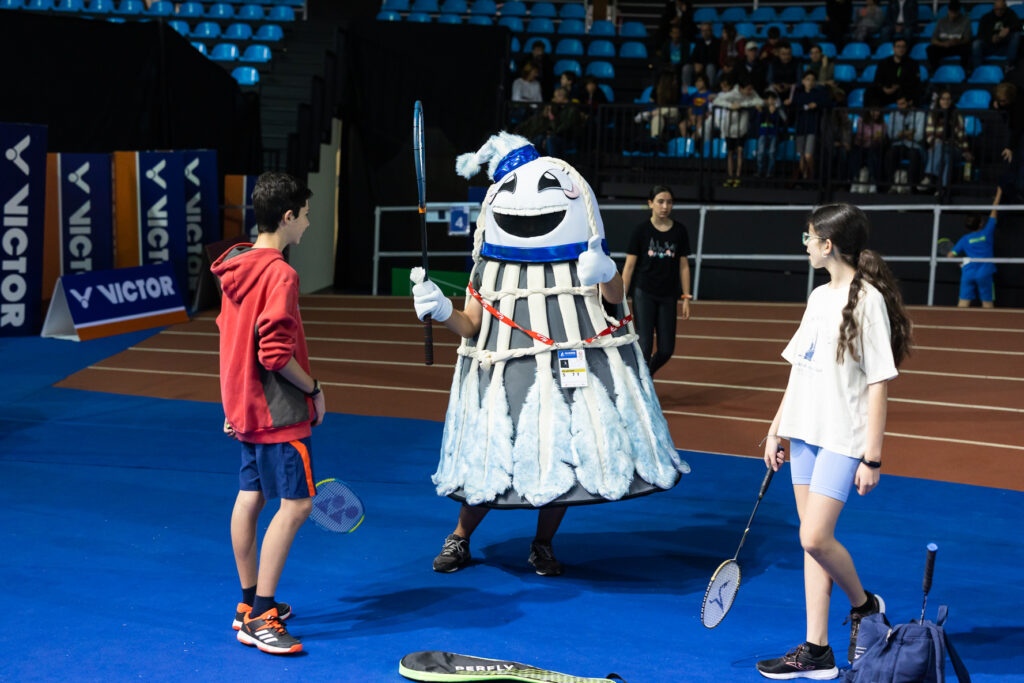 The amount of 19 school sports and 14 clubs competed this year in the Madrid City Council's base circuit. This annual tournament is the breeding ground for some of the greatest players on the national scene, such as Ernesto Baschwitz, Tomás Toledano and Elena Lorenzo. Excellent examples to motivate children who year after year are encouraged to try this sport to keep working and reach the top.
The sports schools are the fuel that makes the badminton engine run and what makes this discipline move forward. That is why the national and regional federations, such as the Spanish and Madrid federations, put so much effort and love into working on these projects. Who knows if on Saturday we were visited by the successor of Carolina Marin.