Passing on the love for badminton
One of the best ways to share the passion for the sport at major events is through promotional activities. Growth would not be possible without these people who voluntarily dedicate time and affection to showcase their discipline about this sport.
Badminton in Spain has grown exponentially in the last two Olympic cycles. This is not only due to the Carolina Marín phenomenon. There have been a lot of work behind it. The Spanish Federation has launched several programmes over the years, such as "Vuela con el Bádminton" (Fly with Badminton) or more recently "Bádminton+" (Badminton+). The territorial and local federations and clubs have joined these initiatives over the years, generating some of their own as well.
Even so, badminton is still a minority sport in Spain, so it is vitally important to take advantage of any opportunity to get new players involved.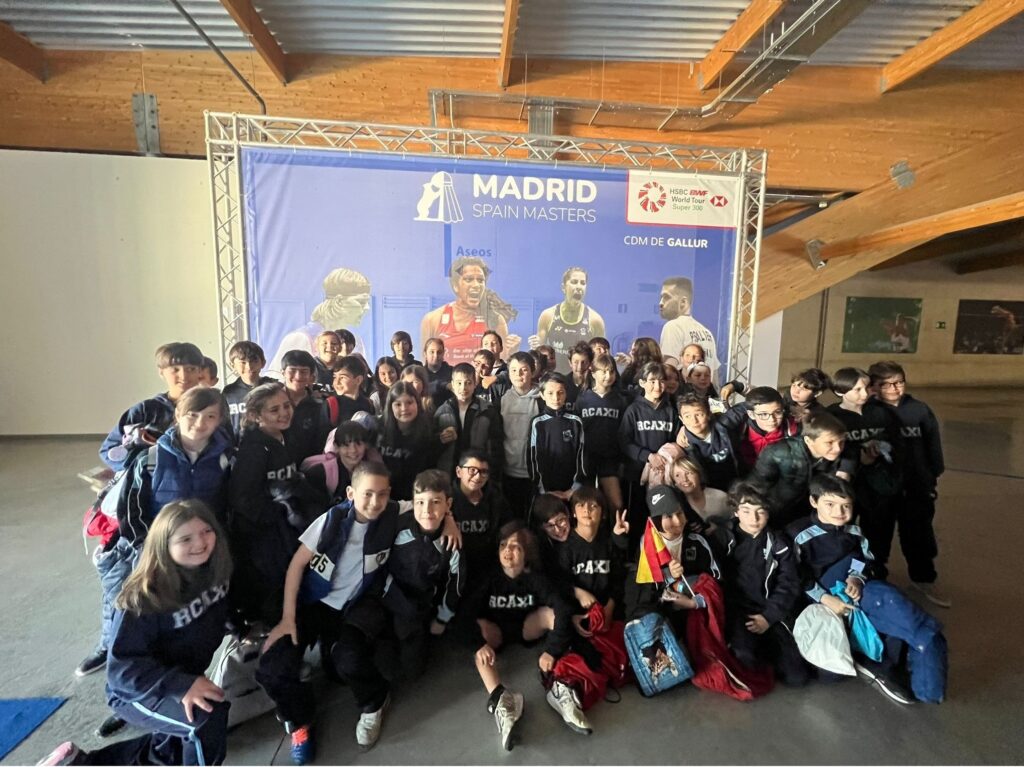 For this reason, during the Madrid Spain Masters, the Madrid Badminton Federation has set up a space so that all those who want to try badminton can do it surrounded by the best players on the circuit. Nine primary schools and one secondary school will be at the facilities of the Gallur Sports Centre. More than 700 children will have the opportunity to learn the basic rules of this sport, make handicrafts with shuttlecocks and take part in a competition.
In addition, the Areteia centre will collaborate during the event with TAFAD students who will also be able to soak up the experience. Everything is little to make more people fall in love with badminton and make badminton continue to rise, from Madrid, to the sky.