Madrid Spain Masters semifinals are set
The big names in world badminton have played some incredible matches on Friday at the Gallur Sports Centre.
The quarter-finals have been played in the heart of the Spanish capital since 12:00h and the most remarkable fact has been the unusual representation of so many European players in the semi-finals, who have managed to beat some of the major Asian powers.
Seven of the twenty positions in the semi-finals will be took up by Europeans. The mixed doubles, in which three pairs from the old continent have prevailed over Asia, stands out above all the events. Two pairs from Denmark and one from England are the ones who have triumphed over countries such as Indonesia, China and Thailand.
Only in the men's doubles draw did the pairs from the East prevail. Some of the most spectacular crossings have been in the men's doubles with Mezaki-Nishida (Japan) and Su-Ye (Chinese Taipei). A match that was won by the Taipei team by a tight score 14-21 21-19 21-16 in almost an hour of play.
Surprisingly, Carolina Marín made it to the next round, which has once again filled the stands at the Gallur. A match that in advance looked tough for both players, with a first set that began evenly matched, in which the Japanese player was always trailing behind the Spaniard. The break of the previous round came in handy for Marin, who after taking the first set 21-16, started the second game with a extraordinary strength. It was a tactical show with varied attacks and a high technical quality from the Spaniard that delighted the audience and the followers of the BWF streaming channel.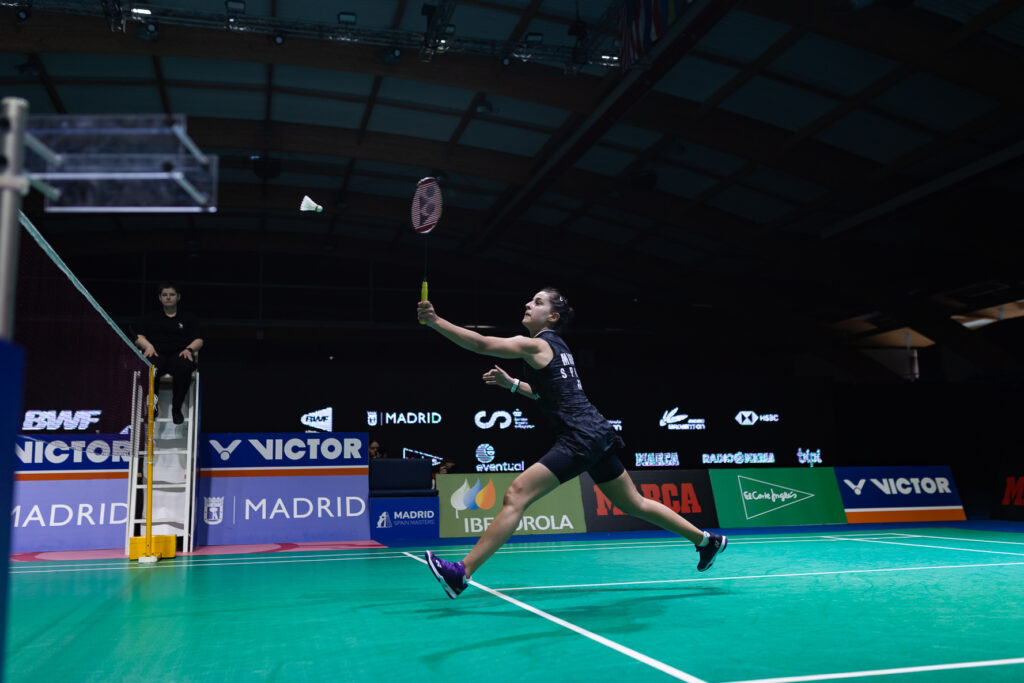 On Saturday, the matches that will define the podiums of the different events will be played in the heart of the Spanish capital. Don't miss a single detail of everything that happens on the Gallur courts. All the information about the tournament and more can be found on our website, and all the matches on the Badminton World Federation's Youtube channel.