Five years of Spain Masters
Something must be working very well when a country is able to maintain for five editions a world circuit event, even surviving a pandemic that collapsed the planet.
Since 2018 Spain has been hosting this event, three times in Barcelona, once in Huelva and the most recent, for the first time in Madrid. A tour around the Spanish geography that has brought to our country the greatest rackets of this sport. Some of them have already retired and others, edition after edition have been gaining strength and are now part of the badminton constellation.
As an example of great figures who have already left their sports career behind, we could enjoy the Danish mixed double pair formed by Fischer-Boje, and Brice Leverdez, who this year will play his last Spain Masters as he has announced that the Orléans Masters will be his last tournament in the elite. On the other hand, among those athletes who have left a mark of their evolution, we can find the French mixed pair Giquel-Delrue. A pair who in their junior years were regular visitors of the Spanish Junior International, as also were the Grimley brothers (Scotland).
Among the Spaniards who have taken part in this tournament during its five years history in the country, we find great names such as Pablo Abián, Alberto Zapico, Lorena Uslé, Lara Lucas, Paula López, Enrique Peñalver and Marc Gallardo. Of course, the most outstanding of all the national figures continues to be Carolina Marín, who added the silver medal she won in the 2020 edition to her trophy cabinet.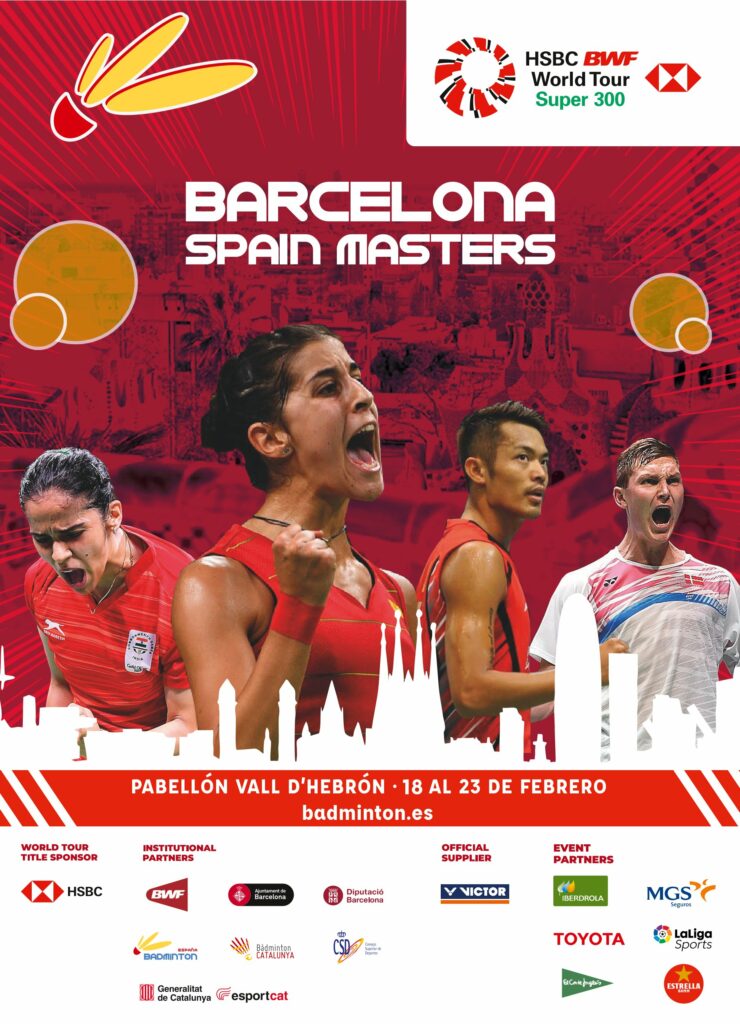 To find out which new champions will emerge in the 2023 edition at its new venue, we will have to follow the tournament. To do so, you can follow the links below. Or even come in person to the Gallur Sports Centre, in the heart of the world badminton capital, Madrid. Are you going to miss it?