Beyond the mat
What happens when an athlete who has devoted his youthful years to his passion moves away from the mat?
Many great flyers have moved into coaching, such as Peter Gade or Kestutis Navickas. Others have retired from the sport altogether. However, some of them have found other ways to remain attached to their passion, badminton.
This is the case of the two protagonists of this publication. David Serrano and Laia Oset. Both leading figures of the current Spanish badminton federation who have found another way to continue linked to this world in the national badminton back office.
In David's case, we are dealing with one of the pioneers of the racket and shuttlecock in Spain. The first Spaniard to take part in the Olympic Games, he was one of the privileged few who premiered badminton as an Olympic sport in Barcelona 92. After this milestone, he continued his career for a few more years, hanging up his racket in 1995 at the age of 27.
However, he did not dedicate himself to what he had studied (physical education teacher and pedagogue), David was immediately hired by the Andalusian federation as technical director and coach. There he spent a season until he became coach of CARD, living again a Games, this time from the coach's chair with Sergio Llopis and Jose Antonio Crespo as protagonists on the track. This stage lasted 4 years, until he became Technical Director of the Spanish federation, a position he held for 21 years, until 2020.
Now, as Secretary General, he plays a more general management role, which helps him to have a global vision of the federation. Many years of dedication to the sport that gave him so much joy and with which he hopes to be able to retire.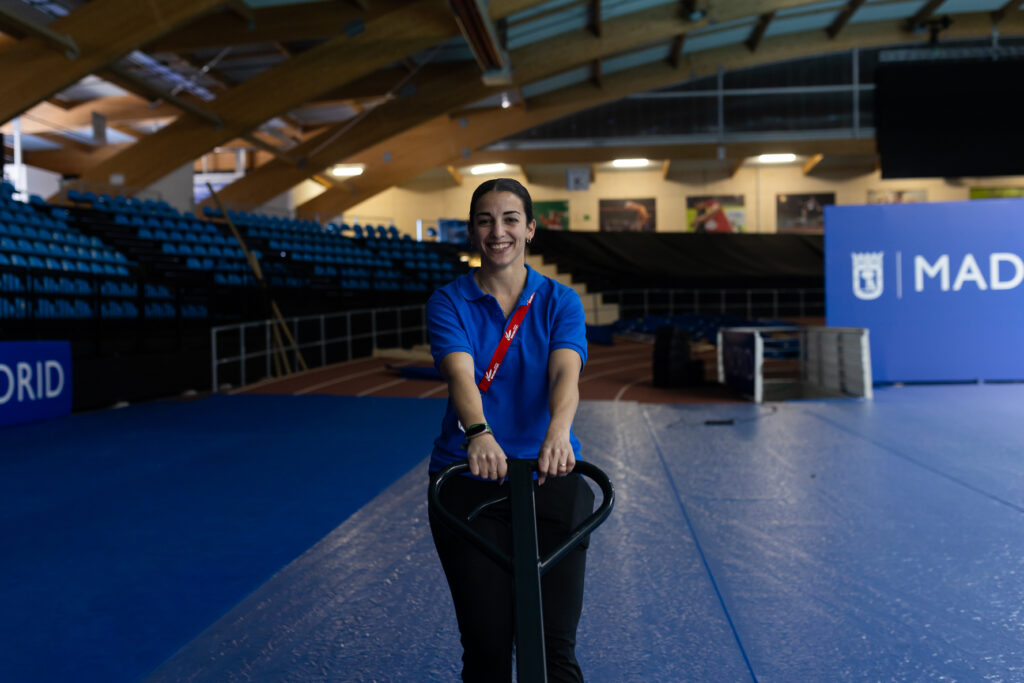 On the other hand, one of the youngest members of the new federation. Laia Oset, as an athlete, reached her highest level when she competed in the Uber Cup in China in 2016. First and only time that Spain has achieved such a result. However, at the end of her studies Laia started looking for a job, tempting the field of coaches, something that did not steal her heart. Who did, however, managed to get the Spaniard to leave the country and go and live in Italy. There, Laia was able to stay close to badminton, collaborating with the Italian federation and studying for a master's degree in sports management. After different working stages, the Catalan returned to her homeland. Thanks to her good work at the Spain Masters in Barcelona and her growing interest in the world of events, she found her place in the Spanish federation.
Now Laia faces the future with the illusion of continuing to be linked to sport, and if it is badminton, so much the better.
Sometimes an athlete's life seems predestined for certain roles, but it is not always like that. There is a lot of work linked to sport. Coaches, physios, sports managers, communication… Keeping an open mind, appreciating talent and knowing how to cultivate it can lead to a promising future full of new opportunities.